Rare Flesh-Eating Bacteria: What You Need to Know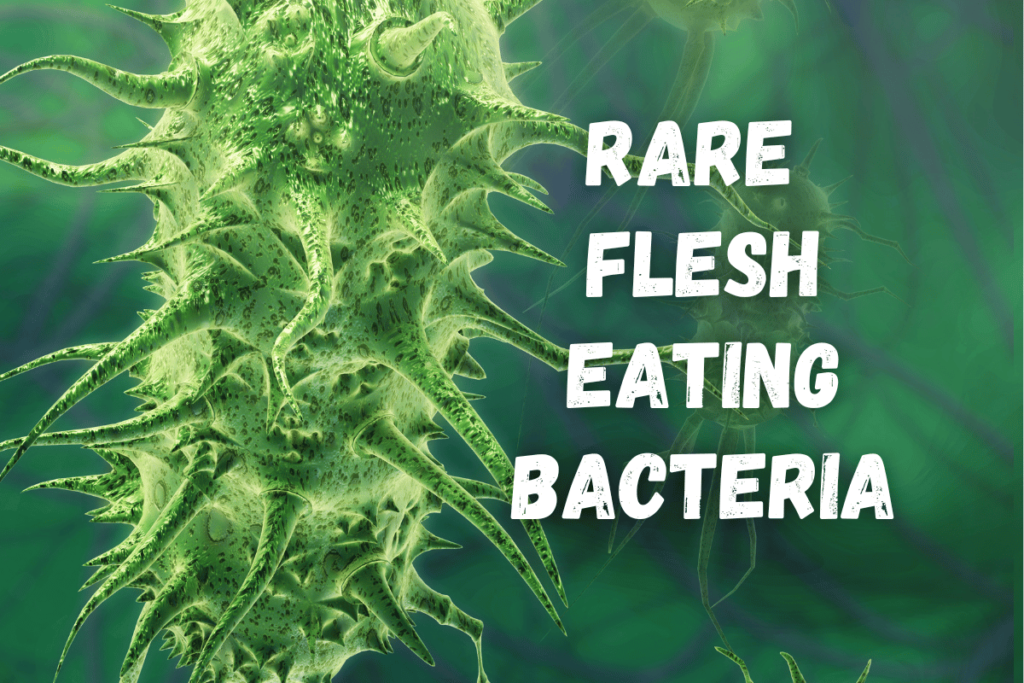 Introduction:
What is Flesh-eating bacteria
Flesh-eating bacteria is a rare but serious bacterial infection that can quickly destroy skin, muscle, and fat tissue. It is also known as necrotizing fasciitis. This infection is caused by a variety of bacteria, but the most common are Streptococcus pyogenes and Staphylococcus aureus.
What are the symptoms of flesh-eating bacteria?
The symptoms of flesh-eating bacteria can vary depending on the type of bacteria that is causing the infection. However, some common symptoms include:
Redness, swelling, and pain at the site of the infection
Fever
Chills
Nausea and vomiting
Fatigue
Rapidly spreading rash
Blisters or black spots on the skin
Pus or oozing from the wound
Numbness or tingling in the affected area
How is flesh-eating bacteria treated?
Flesh-eating bacteria is a medical emergency and requires immediate treatment. The treatment for this infection typically includes:
IV antibiotics
Surgery to remove dead tissue
Pain medication
Fluid and electrolyte replacement
How can I prevent flesh-eating bacteria?
There is no sure way to prevent flesh-eating bacteria, but there are some things you can do to reduce your risk of getting this infection, such as:
Keeping your wounds clean and covered
Avoiding contact with open wounds or sores on other people
Practicing good hygiene, such as washing your hands often
Getting vaccinated against Streptococcus pyogenes
Conclusion:
Flesh-eating bacteria is a rare but serious infection. If you think you may have this infection, it is important to seek medical attention immediately. With prompt treatment, most people with flesh-eating bacteria make a full recovery.