Leech therapy, also known as hirudotherapy, involves the use of medicinal leeches for various health and cosmetic purposes. "While leech therapy has found use in traditional medicine for centuries, it's crucial to acknowledge that scientific research regarding its effectiveness and safety for cosmetic benefits is limited and frequently anecdotal. If you are contemplating leech therapy, it is advisable to consult a medical professional beforehand. Here are some of the potential cosmetic benefits that some have linked to leech therapy for hair, pimples, and skin:"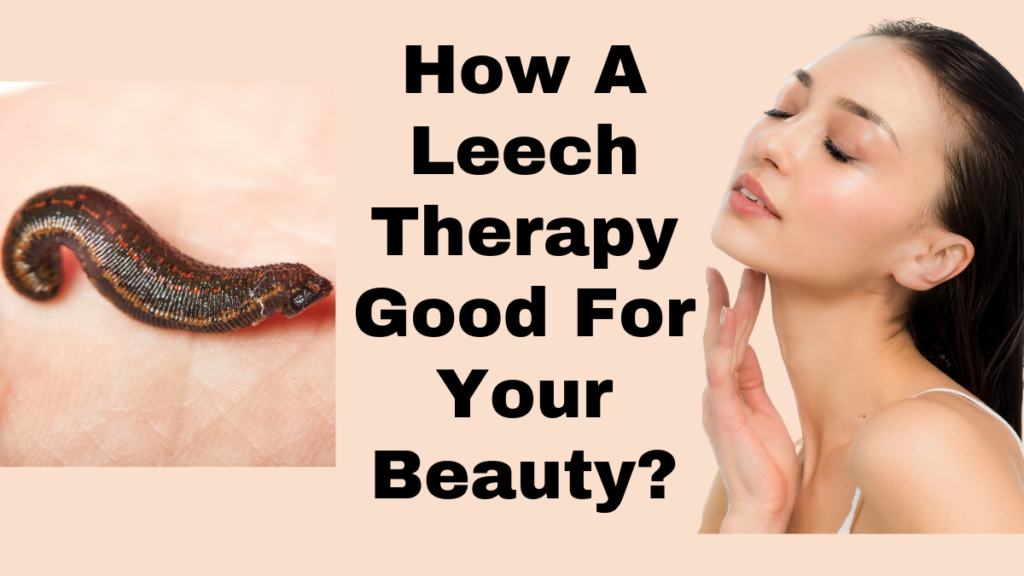 1. Improved Blood Circulation:
Leeches secrete natural anticoagulants and vasodilators when they bite, which can increase blood flow to the targeted area. Improved blood circulation may contribute to healthier-looking skin and hair.
2. Detoxification:
Leech therapy is believed by some to help remove toxins from the blood, potentially leading to clearer skin and a healthier scalp.
3. Reduced Inflammation:
Leech saliva contains anti-inflammatory compounds that could potentially help reduce inflammation associated with pimples and other skin conditions.
4. Improved Pimple Healing:
The anticoagulants and enzymes in leech saliva might help improve the healing process of pimples by preventing blood from clotting around the affected area and potentially reducing scarring.
5. Enhanced Nutrient Delivery:
By increasing blood circulation, leech therapy could potentially enhance the delivery of nutrients and oxygen to hair follicles and skin cells, promoting their health and vitality.
6. Scar Reduction:
Some proponents suggest that leech therapy may help reduce the appearance of scars over time. Possibly due to the increased blood flow and potential breakdown of scar tissue.
7. Relaxation and Stress Reduction:
The act of leech therapy might induce a feeling of relaxation and stress relief, which could indirectly contribute to improved skin health.
8. Exfoliation:
As leeches attach to the skin and extract blood, they might provide a mild exfoliation effect, removing dead skin cells and promoting a smoother complexion.
9. Potential Sebum Regulation:
Leech therapy's effects on blood flow and inflammation might influence the production of sebum (skin's natural oil), which could be beneficial for managing oily or acne-prone skin.
10. Collagen Stimulation:
The mild trauma caused by leech bites might trigger a natural healing response in the skin, potentially leading to increased collagen production and improved skin texture.
"It's important to emphasize that, while these potential benefits rely on anecdotal evidence and traditional uses, there is limited scientific research to support these claims. Additionally, when considering leech therapy, trained professionals should perform it in a controlled and sterile environment to minimize the risk of infection or adverse reactions. Always consult with a medical expert before undergoing any unconventional or alternative treatments for cosmetic purposes."