Pancreatic Cancer: The Silent Killer
Pancreatic cancer is a disease that has been gaining attention in recent years due to its severity and high mortality rate. It is the fourth leading cause of cancer-related deaths worldwide, with a five-year survival rate of just 9%. This means that only 9% of patients diagnosed with pancreatic cancer will survive for five years or more after their diagnosis. The reason for this high mortality rate is due to the difficulty in detecting pancreatic cancer in its early stages, as symptoms may not appear until the cancer has progressed to a more advanced stage.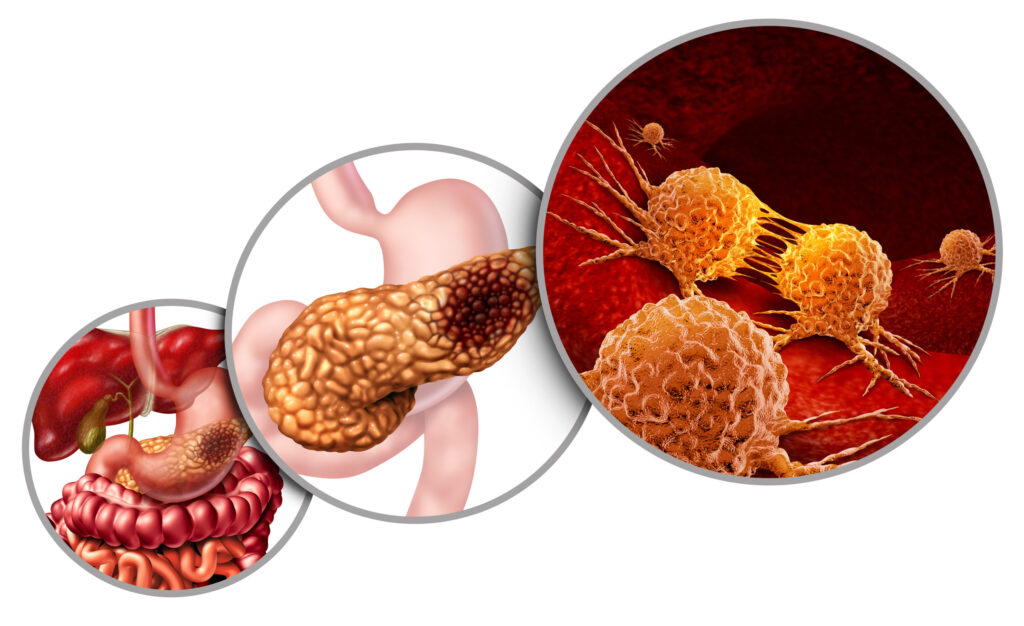 What is Pancreatic Cancer?
The pancreas is a gland located behind the stomach that produces digestive enzymes and hormones, such as insulin and glucagon, that regulate blood sugar levels. Pancreatic cancer occurs when cells in the pancreas grow out of control and form a mass or tumor. These tumors can be benign (non-cancerous) or malignant (cancerous), with malignant tumors being more common in pancreatic cancer.
Types of Pancreatic Cancer
There are two main types of pancreatic cancer: exocrine tumors and endocrine tumors. Exocrine tumors are more common, accounting for about 95% of all pancreatic cancer cases. These tumors develop in the cells that produce digestive enzymes and typically start in the ducts of the pancreas. Endocrine tumors, on the other hand, develop in the cells that produce hormones and are much rarer, accounting for only 5% of pancreatic cancer cases.
Symptoms of Pancreatic Cancer
Symptoms of pancreatic cancer can vary depending on the stage of the cancer and the location of the tumor. In the early stages, pancreatic cancer may not cause any symptoms. However, as the cancer progresses, symptoms may include:
Jaundice (yellowing of the skin and eyes)
Abdominal pain or discomfort
Unexplained weight loss
Loss of appetite
Fatigue
Nausea and vomiting
Back pain
Diagnosis of Pancreatic Cancer
Diagnosing pancreatic cancer can be challenging due to the lack of early symptoms and the location of the pancreas. If pancreatic cancer is suspected, a doctor may perform the following tests:
Blood tests:
These tests can detect elevated levels of certain enzymes or proteins that may indicate pancreatic cancer.
Imaging tests:
Imaging tests such as CT scans, MRI scans, or ultrasound can provide detailed images of the pancreas and surrounding organs.
Biopsy:
A biopsy involves taking a small sample of tissue from the pancreas to be examined under a microscope for signs of cancer.
Treatment of Pancreatic Cancer
Treatment for pancreatic cancer depends on the stage of the cancer and the patient's overall health. In general, treatment options may include:
Surgery:
Surgery may be an option for patients with early-stage pancreatic cancer to remove the tumor and surrounding tissue.
Radiation therapy:
Radiation therapy uses high-energy beams to destroy cancer cells and may be used before or after surgery.
Chemotherapy:
Chemotherapy uses drugs to kill cancer cells and may be used alone or in combination with other treatments.
Prevention of Pancreatic Cancer
While there is no guaranteed way to prevent pancreatic cancer, there are steps you can take to reduce your risk, such as:
Quitting smoking:
Smoking is a major risk factor for pancreatic cancer.
Maintaining a healthy weight:
Obesity and being overweight increase the risk of pancreatic cancer.
Eating a healthy diet:
A diet high in fruits, vegetables, and whole grains may help reduce the risk of pancreatic cancer.
Limiting alcohol consumption:
Excessive alcohol consumption is a risk factor for pancreatic cancer.
Conclusion
Pancreatic cancer is a devastating disease with a high mortality rate. Early detection is crucial for improving survival rates, but the lack of effective screening methods and the location of the pancreas make it difficult to detect in its early stages. If you experience any of the symptoms of pancreatic cancer, it's essential to speak with your doctor immediately.