Exploring Home Remedies for Guillain-Barre Syndrome: A Comprehensive Guide
Introduction:
Guillain-Barre Syndrome (GBS) is a rare neurological disorder that affects the peripheral nervous system, leading to muscle weakness, numbness, and even paralysis in severe cases. While medical treatment is essential for managing GBS, some individuals may seek complementary or home remedies to alleviate symptoms and support recovery. It's important to note that these remedies should be discussed with a medical professional and used as a supplement to, not a replacement for, conventional medical care.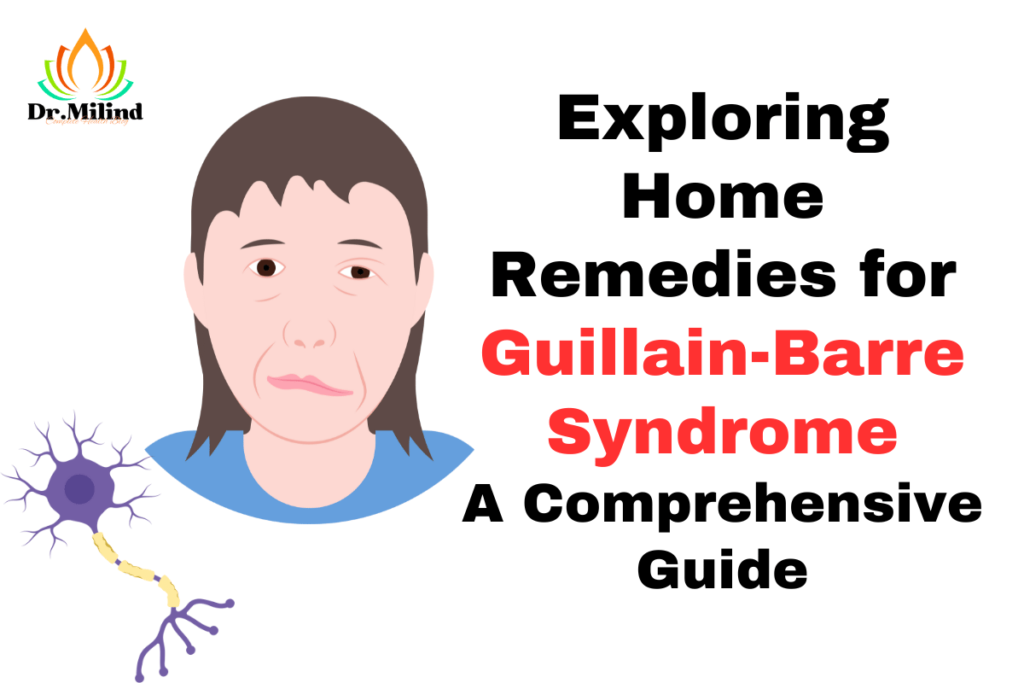 Rest and Sleep:
Adequate rest and sleep are crucial for recovery from Guillain-Barre Syndrome. Resting allows the body to conserve energy and focus on healing. Ensure you are getting 7-9 hours of quality sleep each night and incorporate short naps during the day if needed.
Balanced Diet:
A well-balanced diet rich in nutrients can help support the immune system and overall health. Include foods high in antioxidants, vitamins (especially B vitamins), minerals, and healthy fats. Foods like fruits, vegetables, lean proteins, whole grains, nuts, and seeds can contribute to your recovery.
Hydration:
Staying hydrated is vital for maintaining proper bodily functions and supporting your immune system. Drink plenty of water throughout the day to prevent dehydration and aid in toxin removal.
Herbal Supplements:
Some herbs and supplements have been suggested to aid in nerve regeneration and immune support. However, always consult with a healthcare professional before taking any supplements. Commonly recommended herbs include:
Turmeric: Known for its anti-inflammatory properties, turmeric may help reduce inflammation and promote healing.
Ginger: Possessing anti-inflammatory and antioxidant effects, ginger may aid in reducing pain and inflammation.
Vitamin B Supplements: As GBS can lead to nerve damage, vitamin B supplements, particularly vitamin B12, may support nerve health and regeneration.
Physical Therapy and Exercise:
Once approved by a healthcare professional, gentle physical therapy and exercises can help maintain muscle strength and prevent muscle atrophy. Stretching and range-of-motion exercises can improve flexibility and mobility.
Breathing Exercises:
In some cases of GBS, individuals may experience respiratory muscle weakness. Practicing deep breathing exercises can help maintain lung function and prevent respiratory complications.
Mind-Body Techniques:
Stress management techniques, such as meditation, deep breathing, and yoga, can promote relaxation and potentially aid in the recovery process.
Acupuncture:
Acupuncture, a traditional Chinese practice involving the insertion of thin needles into specific points on the body, has been suggested by some as a complementary therapy to alleviate pain and promote overall well-being.
Massage Therapy:
Massage therapy can help improve blood circulation, reduce muscle tension, and promote relaxation. However, it's essential to communicate with the massage therapist about your condition to ensure appropriate techniques are used.
Supportive Devices:
Depending on the severity of your symptoms, using supportive devices such as braces, splints, or mobility aids may help with daily activities and prevent further strain on weakened muscles.
Conclusion:
While home remedies can provide additional support during recovery from Guillain-Barre Syndrome, it's essential to prioritise medical treatment and consult with healthcare professionals before trying any complementary therapies. GBS is a serious condition that requires proper medical attention, and the above-mentioned remedies should be discussed as part of a holistic approach to managing symptoms and facilitating the healing process.